Amos Raymond Tamuonepi Manzai
Chairman
Amos has senior managerial and executive leadership experience acquired at Deloitte & Touche London and Zimbabwe as senior supervisor.   He has also served at ZESA as Deputy General Manager – Finance.  Amos has also held the position of Group Finance Director at TA Holdings Ltd and Executive Director Finance & Administration at Standard Chartered Bank Zimbabwe.
He is a Director at Perrenialform Investments Pvt Ltd, Evergid Services Pvt Ltd and Lidle Trading Services (Pvt) Ltd. He holds a BA Honours Economics Degree (Dunelim UK)  and is a Chartered Accountant (Zimbabwe).
Gareth Baines
Non Executive Director
Gareth has experience in the insurance industry and extensive knowledge of life and non-life insurance. Prior to joining the Board, he held executive positions in financial services sector in South Africa, at Guardrisk Insurance Company Limited, AIG South Africa Limited (AIG SA), ABSA Insurance Company, and Nedbank Insurance Limited.  Gareth has served on several South African board committees including AIG SA Pension Fund Trustee Chair, Audit sub-committee of AIG SA, Intermediaries Guarantee Facility Limited, as President Institute of Risk Managers South Africa(IRMSA) and  IRMSA Education & Technical sub-committee chair. He holds a Bachelor of Business Science in the special field of Finance and a Master of Business Administration (University of Cape Town).
Evlyn Mkondo
Non-Executive Director
Eve graduated from the University of Zimbabwe with a Bachelor of Accountancy (Honours) degree and became a member of the Institute of Chartered Accountants of Zimbabwe in 1989 after serving articles with Coopers & Lybrand (now Ernst Young) in Harare. Eve has held senior finance positions in organizations spanning power, retail, mobile communications and financial services. She later joined listed conglomerate Star Africa Corporation Limited (formerly ZSR Limited) as Group Finance Director and later as its Group Commercial Director. Eve gained invaluable experience as an Executive Director of the main Board, a director at divisional boards and also at subsidiaries Sugar Industries Botswana Limited, Star Africa International Limited (Mauritius) and ZSR Transport Limited (South Africa). She also sat on the Zimbabwe Sugar Association board. Eve spent a year as Chief Finance Officer of AIM listed African Consolidated Resources Limited before retiring in 2013. Currently she's serving as non-executive director at Schweppes Zimbabwe Limited, Allied Timbers Limited, First Mutual Properties and Standard Charted Bank Zimbabwe.
Elisha Moyo
Non-Executive Director
Elisha is a lawyer by profession and currently practices law in the Law firm Moyo and Partners Legal Practitioners which he founded in October 2011. His specialty is corporate law. In August 2012, Elisha was appointed as Chairman of Pearl Properties (2006) Limited (now First Mutual Properties), and a non-executive director of First Mutual Holdings Limited and TristarInsurance Company Limited. He also sits on several other boards, including Afrosoft Holdings Limited. He is a current PhD student in Business Administration and he holds a Master's in Business Administration from the University of Zimbabwe, a Bachelor of Laws degree and a Bachelor of Law Honours Degree from the same institution.
Memory Mukondomi
Non Independent Non-Executive Director
Memory is the Director Finance and Administration in the Ministry of Public Service Labour & Social Welfare.  Prior to her current position, she was the Chief Internal Auditor in the Ministry of Industry and International Trade from 2005 to 2011.  She was in the COMESA Audit Committee having worked for the Auditor General from 1990 to 2005. Memory holds an Executive Masters of Business Administration from the National University of Science and Technology and Bachelor of Science (Hons) Accounting and Finance – Chinhoyi University.
Samuel Vengai Rushwaya
Non-Executive Director
Samuel is a former Managing Director of Aberfoyle Holdings (Pvt) Ltd and past Chairman of British American Tobacco Zimbabwe Limited and Standard Chartered Bank Zimbabwe Limited as well as First Mutual Reinsurance Limited. He is also a past Director of CGU Insurance, Portland Holdings Limited, SFG Insurance and First Mutual Limited. He sits on the African Distillers Limited and First Mutual Life Assurance Limited boards. Samuel is a holder of a Bachelor of Science (Sociology) Honours Degree, London and Advanced Diploma in Training Management.
Douglas Hoto
Group Chief Executive Officer
Douglas is an accomplished business leader and Group Chief Executive Officer of FMHL. He holds a Bachelor of Science Honours Degree in Mathematics (University of Zimbabwe), is a qualified Actuary with more than 22 years' experience. He is a Fellow of the Institute and Faculty of Actuaries of the United Kingdom 1999 (FIFA), and is also a Fellow of the Actuarial Society of South Africa (FASSA). Douglas started his actuarial career with Old Mutual in 1990 and worked in both the Harare and Cape Town offices until 1999, when he joined First Mutual Life. He rose through the ranks to become Managing Director of First Mutual Life in 2003 and Chief Executive of First Mutual Limited in 2004. Douglas was instrumental in setting up First Mutual Reinsurance Company (FMRE Property & Casualty), TristarInsurance Company and African Actuarial Consultants from a Division of First Mutual Life Assurance Society. His career has seen him at the helm of Altfin Holdings and First Mutual Limited. In addition, Douglas is involved in community transformation initiatives focusing on education. He works closely with national development organizations and is the past chairman for Zimbabwe National Statistics Agency (ZIMSTATS). He serves on a number of boards and is a past chairman of Actuarial Society of Zimbabwe.
William Marere
Group Finance Director
William was appointed to his current position in September 2012. Prior to this appointment, William was Chief Financial Officer – Corporate Finance at Econet Wireless Zimbabwe where he was responsible for corporate and project finance and investor relations. William served his Articles of Clerkship with Ernst & Young. Upon completion he worked for the companies in the financial services, mining and property development industries including Stanbic Bank, TN Financial Services and Zimbabwe Alloys Limited where he gained proficiency and expertise in finance and administration, corporate and project finance.  William holds an Honours Bachelor of Accounting Science Degree from the University of South Africa (UNISA) and is a Chartered Accountant (Zimbabwe).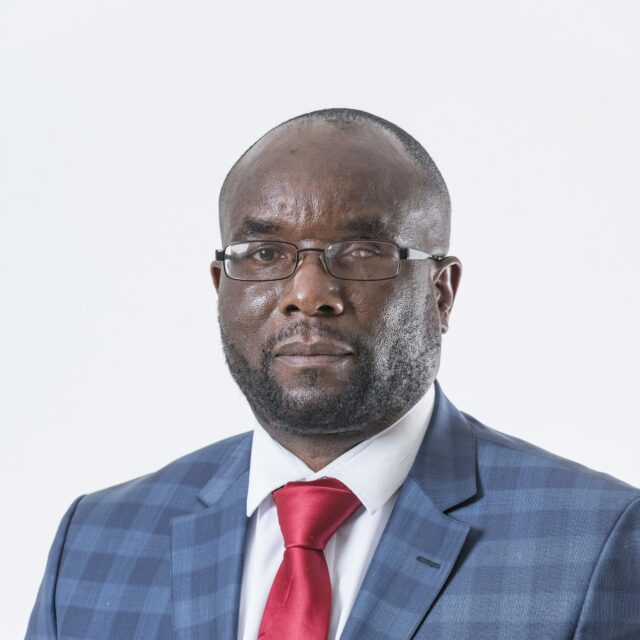 Fredson Mabhena
Non-Independent Non-Executive Director
Fredson Mabhena is a diligent and result oriented lawyer with several years of experience in both the private and public sector in industries that include Insurance, Mining, and Commercial and Corporate Law. He is currently a Legal Advisor with the Ministry of Labour and Social Welfare where he has held this post for the past three years. Prior to that Fredson held the same post with various public institutions that include, the Ministry of Local Government, Public Works and National Housing as well as the Ministry of Rural Development, Promotion and Preservation of National Culture and Heritage. Fredson began his career in the private sector where he held various positions in organisations that included Musekwe and Associates Legal practitioners, South African Reinsurance Company, and Commercial Union Insurance. Fredson holds a Master of Laws Degree from Midlands State University and Bachelor of Laws Degree from the University of Zimbabwe. He is also a former Associate of the Insurance Institute of South Africa.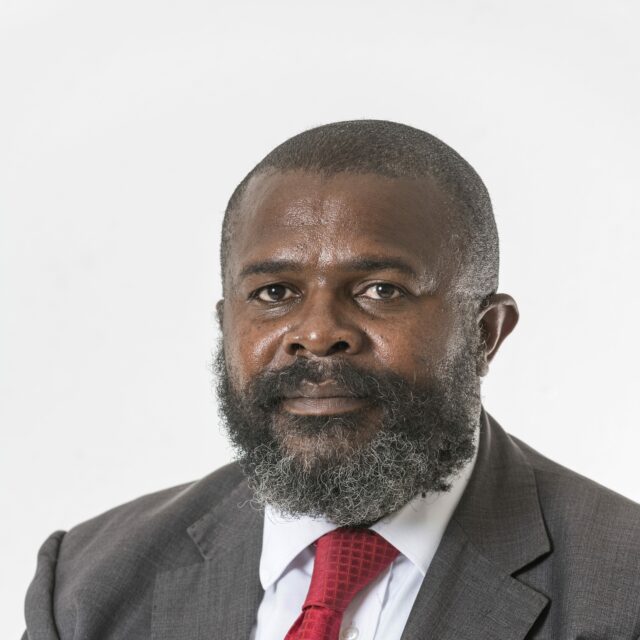 Matthew Mangoma
Non Independent Non-Executive Director
Matthew is a seasoned leader with over 25 years of progressive experience in Investment Management and Strategy Formulation and Implementation. Matthew has led the Treasury and Finance teams in the management of NSSA Group investment assets including its associates. At present Matthew holds the position of Group Treasury Manager at NSSA, a post he has held for over eleven years having been the Head of NSSA Investments Settlements and the Senior Accounting Officer prior to that. Matthew is a Chartered Accountant and Chartered Secretary as well as a member of the Institute of Bankers.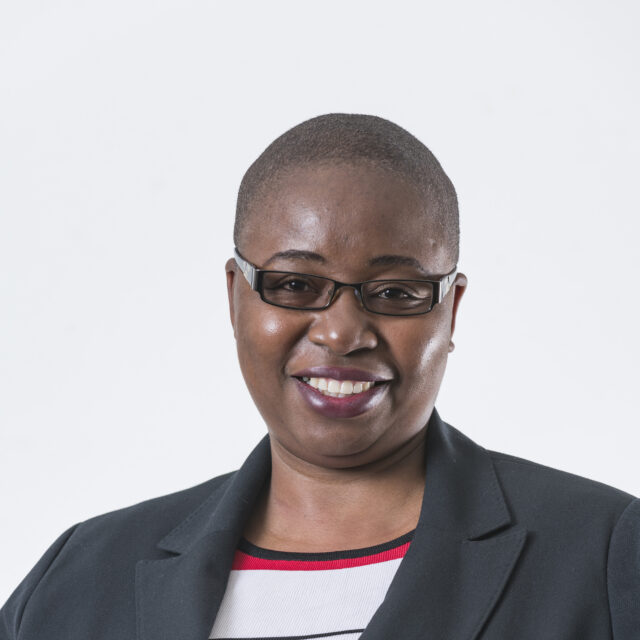 Agnes Masiiwa
Non Independent Non-Executive Director
Agnes Masiiwa is a highly astute professional with over 25 years of leadership experience. Agnes is currently the Acting Director Contributions, Collections and Compliance at NSSA, having joined the organisation in 1995 and held various posts that include Senior Debt Management Officer and Regional Manager. She holds a Masters in Business Administration from Midlands State University, a Bachelor of Laws LLB from UNISA, a Bachelor of Commerce in Banking and Finance from Zimbabwe Open University and an LLCI Marketing Diploma. Agnes has held various positions on Social Clubs and Committees that include Body and Soul Ministries and NSSA – SAP Project. She is currently the treasurer at St Peters Anglican Church, Malbereign Parish.
Mr Israel Paul Zaba Ndlovu
Non Executive Director
Consultant specializing in public sector finance.
Previously Finance Director of subsidiaries of TA holdings
Previously City Treasurer of Bulawayo
Previously Senior Accountant at National Railways of Zimbabwe
Director of POSB, CABS, Ingwebu Breweries, Bulilima Mangwe Business Incubator, Member of Opengates (Pvt) Ltd